Team Camellia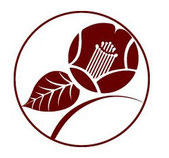 We are an English speaking volunteer guide group based in Matsuyama city. Matsuyama is located in Ehime prefecture on Shikoku Island. 
Matsuyama is a pleasant and compact city known for one of Japan's oldest hot springs "Dogo Onsen" and a beautiful castle.
We'd like to show you our favorite points in Matsuyama on this website.
If you visit Matsuyama, just let us know. We'll show you around as a friend.
Please enjoy Matsuyama with us!!
Our Free English guide schedule
Nov.    6     9:30-11:00   Dogo Area
Nov.  13     9:30-11:00   Ishite Temple
Nov.  30     9:30-11:00   Matsuyama Castle
*During terrible weather, our tour will be canceled.