Team Camellia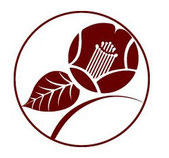 We are an English speaking volunteer guide group based in Matsuyama city. Matsuyama is located in Ehime prefecture on Shikoku Island. 
Matsuyama is a pleasant and compact city known for one of Japan's oldest hot springs "Dogo Onsen" and a beautiful castle.
We'd like to show you our favorite points in Matsuyama on this website.
If you visit Matsuyama, just let us know. We'll show you around as a friend.
Please enjoy Matsuyama with us!!
Our Free English guide schedule
Aug.    9   9:30-11:00  Matsuyama Castle
Aug.  23   9:30-11:00  Dogo Area
We'd like to visit nice places with internationally minded people living in Matsuyama.  If you have an intrest, please come and have a good time with us!  Tourists are also welcome!
 Aug.  30   9:35-11:00  Taisan Temple 
 <Group tour to Taisan Temple>
  Meet a Matsuyama Shieki at around 8:50AM, the train leaves at 9:00Am. (cost 300 yen)
Get off at Mitsu station.
We will board the 9:22 bus in front of Mitsu station. 
We will arrive at Taisan Temple at 9:33.(cost 160yen)    
For those coming by car, we will gather at the parking lot just below the temple at 9:35.
*During terrible weather, our tour will be canceled.